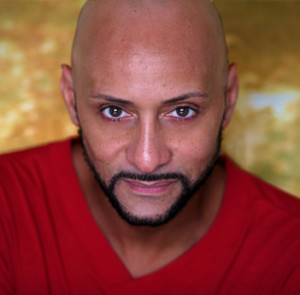 Through his years as a fitness innovator, JOjo has provided excellent fitness services to clients and to the exercise industry. JOjo's remarkable ability and creative approach to movement-to-music make him one of the most sought-after fitness consultants worldwide.
JOjo was named Fitness Instructor of the Year (2002/2003) for Equinox. New York Health and Racquet Club (1996) and Top Instructor at New York Sports Club (1995). He has also been a focal point of many retail and non-profit promotional campaigns and has appeared in several fitness magazines, movies and T.V.
Jojo, is Harlem Cycle's master instructor and teaches its most popular class, called "Striver's Row." The class, named for the distinguished group of nearby rowhouses, mixes cycling and circuit training. Read More on www.nytimes.com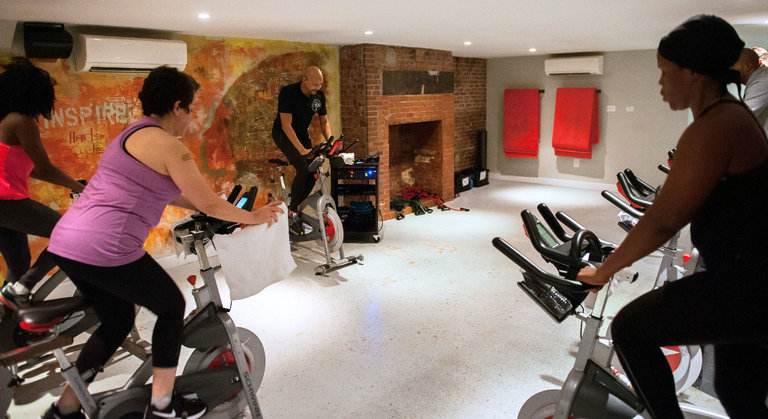 JOjo featured on Fox5 News to explain about the Harlem Cycle class.
JOjo has appeared on ESPN2 with the New York Sports Club Performance Team for several different tournaments, performed at the East Coast Alliance on a demo team, and participated at promotional performances for numerous athletic sponsors. He has presented master classes at IDEAL, ECA, IHRSA Fitness Factory, GMHC Aids Walk Warm-Up, City of Hope, and presented workshops and coaching for actors at Susan Batson's studio aboard.
His most notable accomplishment in the fitness field has been serving as Vice President of Fitness Vibrations, an organization that helps critically ill and substance abuse children. JOjo has also created fitness programs for a non-profit organization called "In the Spirit". He also has a teacher yoga training school call Yoga4Soul which has many successful teachers teaching this style of yoga in studio and national gyms worldwide.
TheYoga4Soul (Y4S) Barefoot Boot Camp course was featured in July/Aug 2010 issue of American Fitness Magazine as one of the top International unique fusion classes… 
JOjo has created exercise classes such as Power Hour Body4Soul, Soul Spin, Yoga4Soul and Low Fat Yoga, which are designed to uplift mind, body, and spirit. He brings his remarkable teaching ability and creativity, as well as his solid reputation, to the delivery of these programs. As a respected Personal Trainer, he has catered to celebrities such as Madonna and Luther Vandross, Politicians, and the acclaimed HBO show The Wired as well as helped many personal clients achieve their individual fitness goals over the years. JOjo also freelances as an Instructor's Performance Evaluator and Fitness Consulted at New York Sports Club and QVC, as well as teaching classes in Functional fitness, Spinning, Yoga, Pilates and Body Sculpting and many other design fitness programs at the top clubs in New York City.
Recently, JOjo has added Urban Rebounding to his fitness resume. He has appeared on NBC's Today Show and Good Day New York, promoting this new fitness trend. As a national educator for ACE and AFFA, he now certifies instructors in Urban Rebounding nationwide as well as Yoga4Soul teacher training 200RYT program. He played an important role in developing an infomercial for Urban Rebounding and presented at World Ideal Convention in Anaheim, CA, (2000) and at San Francisco, CA, (2001) He has developed exciting new styles of rebounding such as Hip Hop Bound, Latin Bound, African Bound ,Yoga Bound, and Oldies but Goodies and helped developed 19 videos to showcase these new forms in which he is feature on five video jacket covers.
In addition, JOjo has help developed a program with First Lady Michelle Paige Paterson call: Healthy Steps to Albany which is design to bring awareness about health and wellness for inner city kids from all schools in New York City.
He also choreographed a video for a new and exciting technology in functional fitness called the NRG BALL. He has developed a certification program for this new form, as well as designed workshops and educational tools for instructors to teach it. This product will also be featured on QVC. He is also work with Jackie Chan's CABLEFLEX in which he will be feature in their infomercial and he is furthering his vision with Town Sports International Sports Clubs in developing a state-of-the-art fitness program call The CLUB SERIES that he is involved in designing a strength, flexibility, cord and yoga program class that is fun and safe for the Mass population. He is currently working with other trainers on creating a new class call TRANX which is a combination of TRX bands, Tread mill, and strength training.
JOjo has also coach and completed many Triathlons, which is a hobby that he has deep passion for.
JOjo's vision is to take classes to the max using his endorphin-pushing skills. His thought is "If I can create a new method for all Americans to enjoy getting into shape, I've done my job.