Yoga4Soul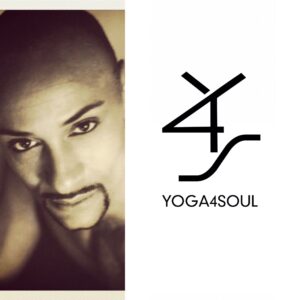 YOGA 4 SOUL TEACHER TRAINING SCHOOL
 PAYMENT PLAN AND FLEXIBLE SCHEDULE:
$2500 TO $3000 Depending or experience. 
EMAIL FOR MORE INFORMATION [email protected]
Benefits of Yoga
Yoga relieves stress.
Yoga tones and firms the body.
Yoga increases flexibility.
Yoga exercises and increases lubrication to the joints, making them healthier.
Yoga is the only form of exercise that provides internal massage to every organ in the body.
Yoga improves blood circulation, increasing antioxidants – nature's immune system boosters; and
Best of all, yoga harmonizes body, mind and spirit.
Our philosophy
There are three folds for a better life, and they are strength training, cardiovascular, and flexibility. When you apply these elements to your life, you will have a balanced mind, body and soul.
Our mission
A state of enlightenment available to all beings.
JOjo's Energy provides a non-competitive haven that embraces students of all ages, races and religious beliefs. Charles "JOjo" Tyler has been exploring the body mind spirit connection to overall health and fitness for many years. His innovative and precise style combines the studies of Geshe Michael Roach, Vinyasa Srivatsa Ramaswami, Sri K. Pattabhi Jois Astanga Yoga, and B.K.S.Iyengar.
The format consists of synchronized movements with breath. This vigorous practice is done in a relaxed manner with breath that is used as a constant point of reference for returning to and resting in the present moment. Every workshop includes flowing Vinyasa sequences, standing and seated poses, twist and backbends, Sanskrit chanting, yogic philosophical teachings, breathing practices, meditation and deep relaxation.
We offer corporate, one-on-one and offsite workshops in our studios in New York City. Please feel free to call or e-mail us for more information.
Please visit our fitness page for complete schedule of classes and workshops.
Pilates Mat
We also offer Pilates exercise mat workshops that will help you improve abdominal strength and control, agility and flexibility. They help build strength and maintain muscle, as well as helping prevent injury. We use a sprung-steel resistance fitness circle to help increase strength, power and muscular endurance.
Pilates Mat contrology is a complete coordination of body, mind, and spirit that incorporates some of the original exercises of Joseph H.Pilates in the order that they were performed.
There are three folds to everyone's body (front, side and back). Joseph Pilates believed that the core, the abdominals, lower back, hips and buttocks are the powerhouse of the body.
ANNOUNCEMENT
We are now providing in-home yoga sessions in Manhattan! Cost is only $90 per session. Call now to schedule your first session! Click here for more information.